Tusita Magesh is a 12 year old from Kalakshetra Colony and a student of Adyar Theosophical Academy. This summer vacation, she spent her time in the Himalayas trekking to the Everest Base Camp (EBC) at the height of 5364 m above sea level. Here, Tusita shares her odyssey with the Adyar Times readers…
We started from Chennai on May 6th, 2023 to Delhi and then from Delhi to Kathmandu. From Kathmandu, we drove four hours to Ramechhap. From there, we took a flight to Lukla which seems to be the world's most dangerous airport because of its small runway. We got into a plane which could seat only 10 people and there were only 8 people in our group, so we had the whole plane to ourselves.
Though many people find the Lukla flight take-off dangerous, I found the flight exciting. From Lukla we started our Trek to Phakding which was a four hour walk. This was probably the easiest day of the trek. The next day we went to Namche Bazar which was filled with shops and hotels.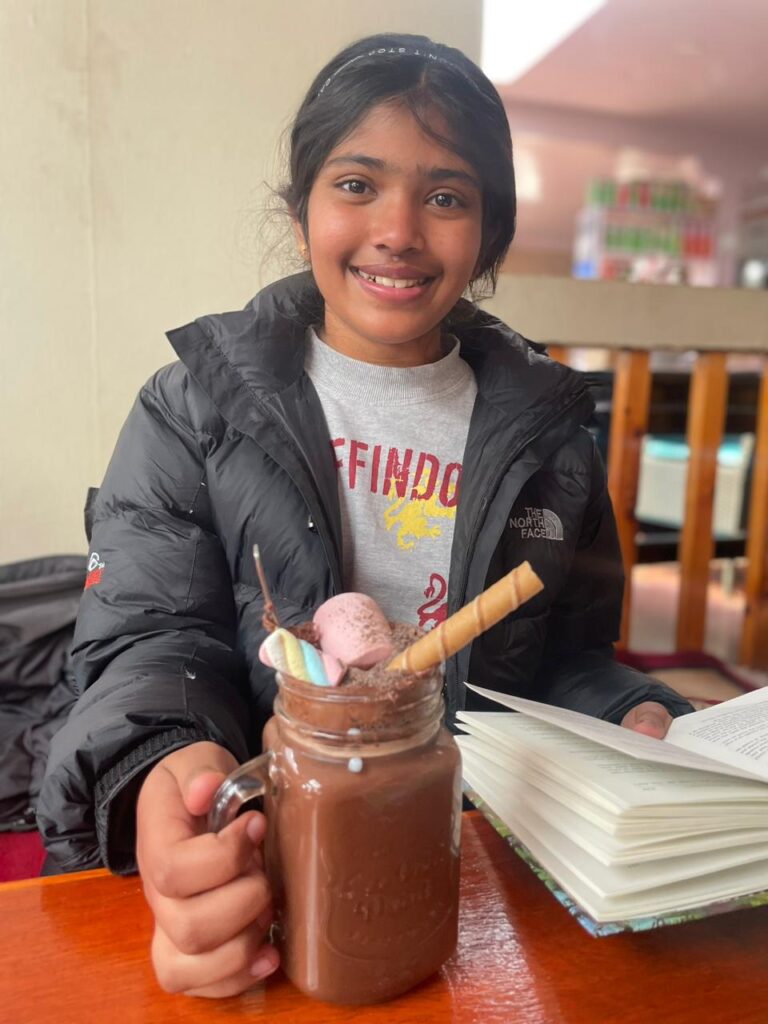 It was easy to forget we were on a trek. We stayed in cosy tea houses and went to a German café where we drank some of the best hot chocolate that we had never tasted before. The next day was an acclimatisation day and we went to the Everest peak view point where we first saw Mt. Everest. But it wasn't very clear as it was surrounded by clouds and there were many other mountains that were closer and seemed taller.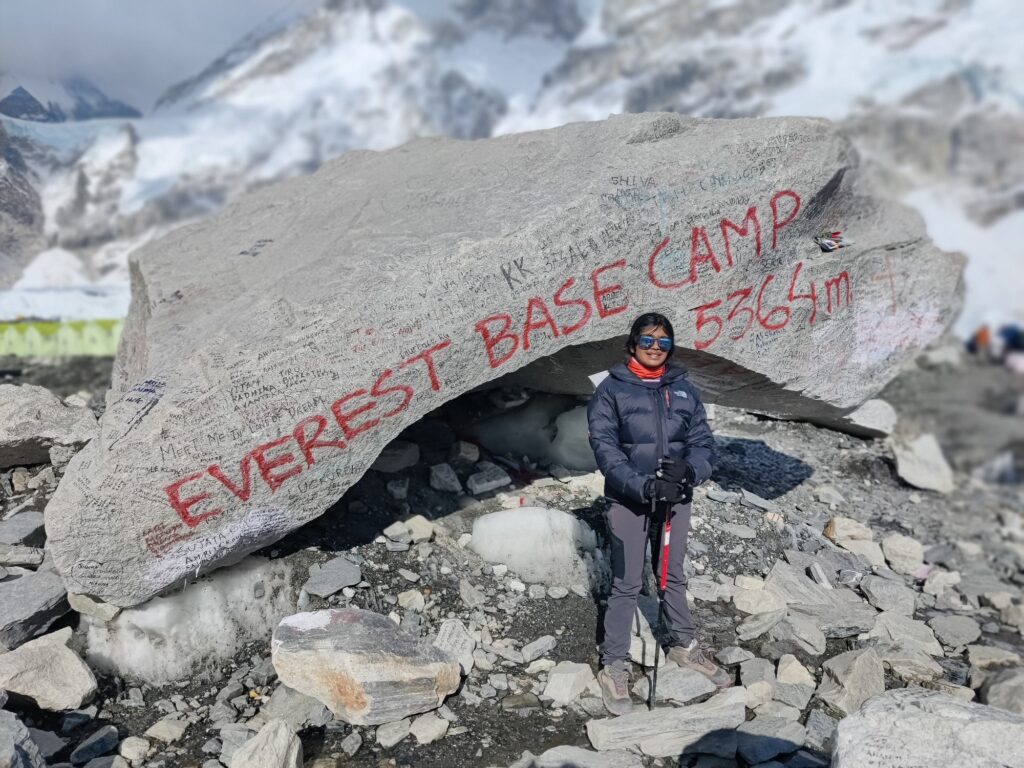 The next two days were much easier as we travelled from Namche to Tengboche and from Tengboche to Dingboche. We took a day off from the trek to get acclimated at Dingboche. On the following day we found the trek really hard as it got colder due to high altitude. It was raining and snowing by the time we reached Lobuche.
The last day we got ready to see EBC. It was the most difficult part of our Trek as it took forever to reach EBC. We dropped off our luggage in Gorak Shep before we headed to EBC. It was dark by the time we made it back to Gorak Shep.
We were supposed to trek to Kaalapathar but it was too cold and we stayed back. It was a surprise for us when the helicopter we boarded took us to Kaalapathar and we had the best view of Mount Everest from Kaalapathar.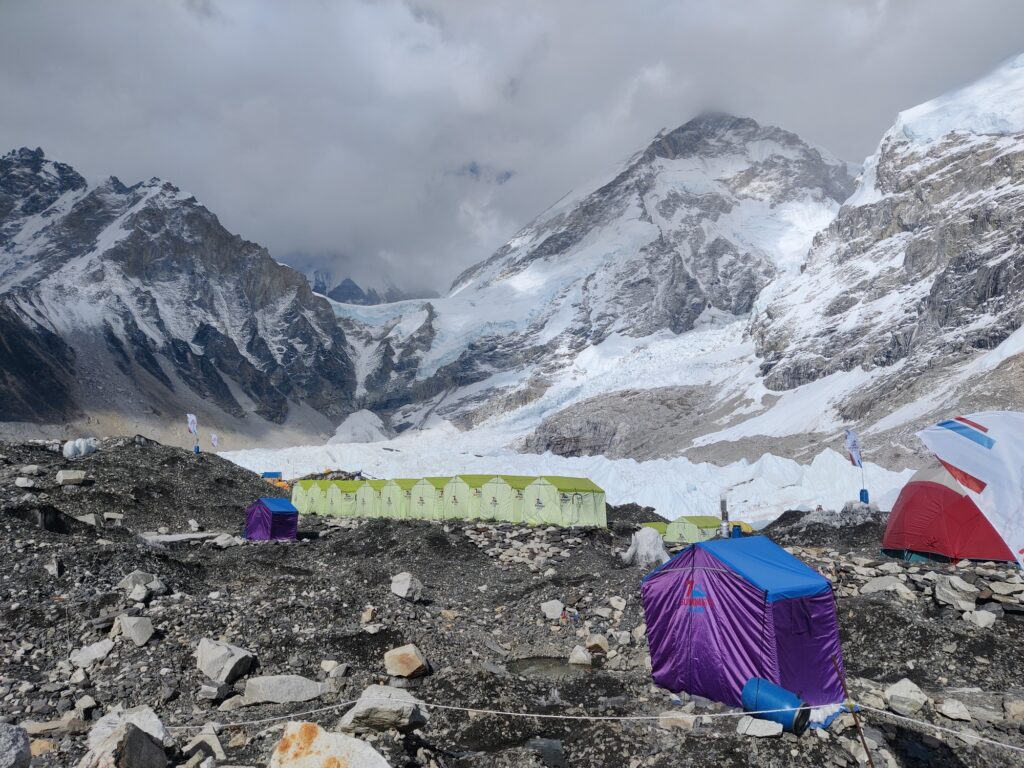 Our helicopter took us back to Lukla Airport. We travelled back to Kathmandu through Ramechhap and we returned back home (Chennai) through Mumbai.
In this Trek, I enjoyed the best mountain views of Nepal Taboche, Everest, Lhotse and Ama Dablam.
Tusita Magesh can be contacted at [email protected].