To discover hidden talents of the city's students and to encourage budding artists, the two day Canvas Art Festival was hosted by Babaji Vidyashram Senior Secondary School on Sept.22 and 23.
The event has been co-sponsored by their sister concern International Village School, for the past seven years. The objective of the competition is to encourage, nurture and showcase every child's natural creative flair and enhance their interest in pursuing Art education.
The school hosted the Inter school Performing Arts Competition with a grand inauguration on Sept.22. Students from various schools participated in the Classical and Western band music & dance, mime and bhajans.
On Sept.23, the school hosted their signature Painting competition for which there was a phenomenal turnout of more than 2500 participants from 200 odd schools in and around the city, and a few from other districts as well.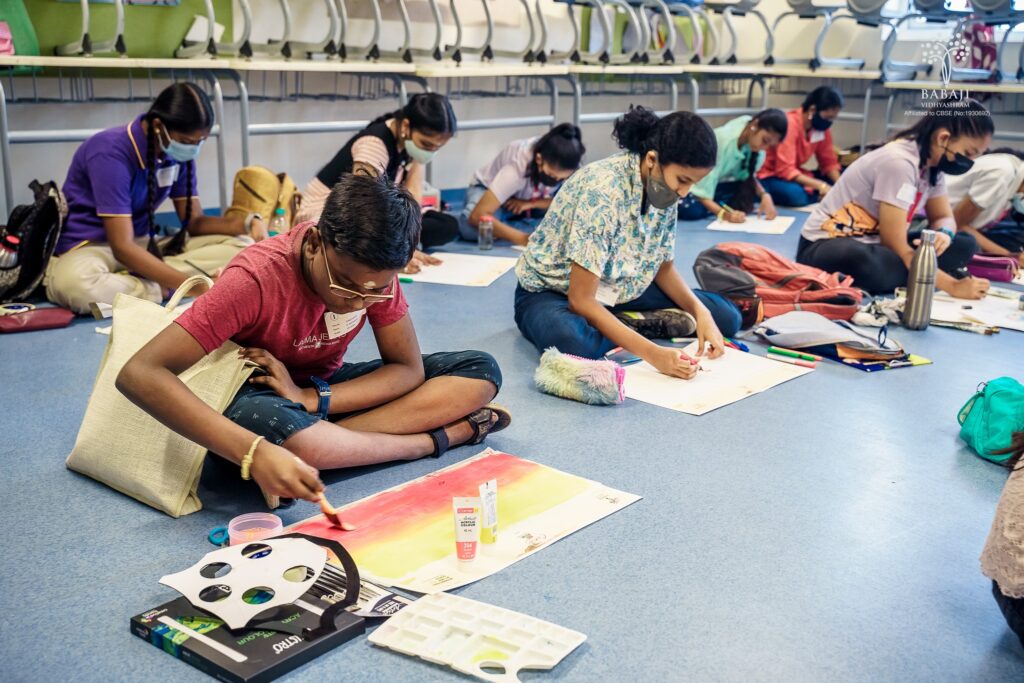 The Art Exhibition was a big hit too with more than 50 artists from outside and from the school who displayed their masterpieces. The ambience was filled with gaiety and splendour and the event was so well planned and executed by the school team. The parents' waiting area was well ventilated, the makeshift restaurant offered freshly made food and beverages and the rest room facilities were all neat and pristine in condition. The waiting area for parents and siblings had Art Workshops throughout the day to keep them engaged productively.
The teachers, admin staff and the support staff worked with a lot of ownership and enthusiasm, which spoke volumes of the school's soul. The student and parent volunteers took care of the processes professionally and were guiding the visiting participants with courtesy and poise. The chief guests/ judges were faculty members from different art colleges and institutes – Sharmila Christy WCC, Shaistha Shabnum (JBAS), Selvaraj (MCC), Archana and Manoharan.
The grand prize was a Mac Desktop computer. There were several other attractive prizes too for all age groups. The event concluded with the prize distribution. Skanda from Thiruvanmiyur bagged the Grand Prize.