The Throwball and Volleyball tournaments for the Activator RWA Championship were held on Sept.23, at Mohamed Sathak College of Engineering, Siruseri.
PBEL City emerged as the winner and Emami Tejomaya ended as the runners-up in the Volleyball tournament. Jains Pebble Brook and Victoria Towers were the winners and runners-up in the Throwball tournament.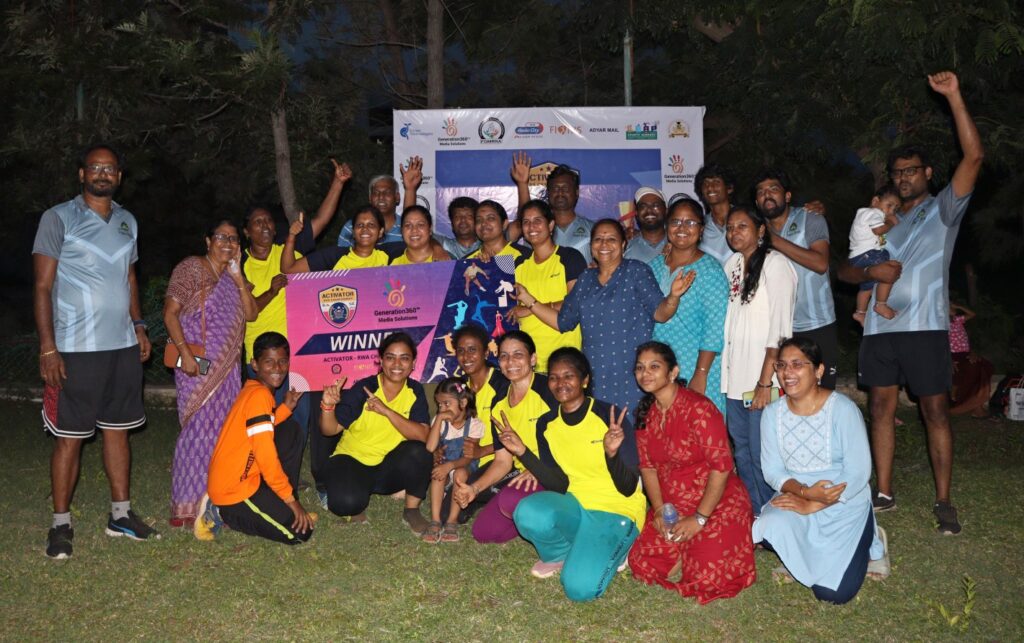 Generation 360TM Media Solutions is organising Activator – RWA Championship, a thrilling sports and cultural extravaganza aimed at igniting unity, skill, and health. Organised in association with FOMRRA and FIONIS, this event is set to promote sportsmanship and community engagement within residential welfare associations (RWA) on OMR.