Gala Kolu: Adyar Times Annual Event
The Adyar Times Kolu Contest 2023 concluded on Oct.28 with a gala event conducted at Hamsadhwani, Youth Hostel, Indira Nagar. The event saw participation from more than 60 students in competitions – drawing, photography and robotics, apart from a dance programme and health camp conducted by Dr.Kamakshi Memorial Multispeciality Hospital.
J.P.Janakan, Managing Editor of Adyar Times, welcomed the gathering and the kolu judges – Dr.Chandrika Rajaram and Banumathy Babu, guest of honour – Deepa Esweran (renowned landscape painter), the sponsors of the events, and the vendors who put up stalls.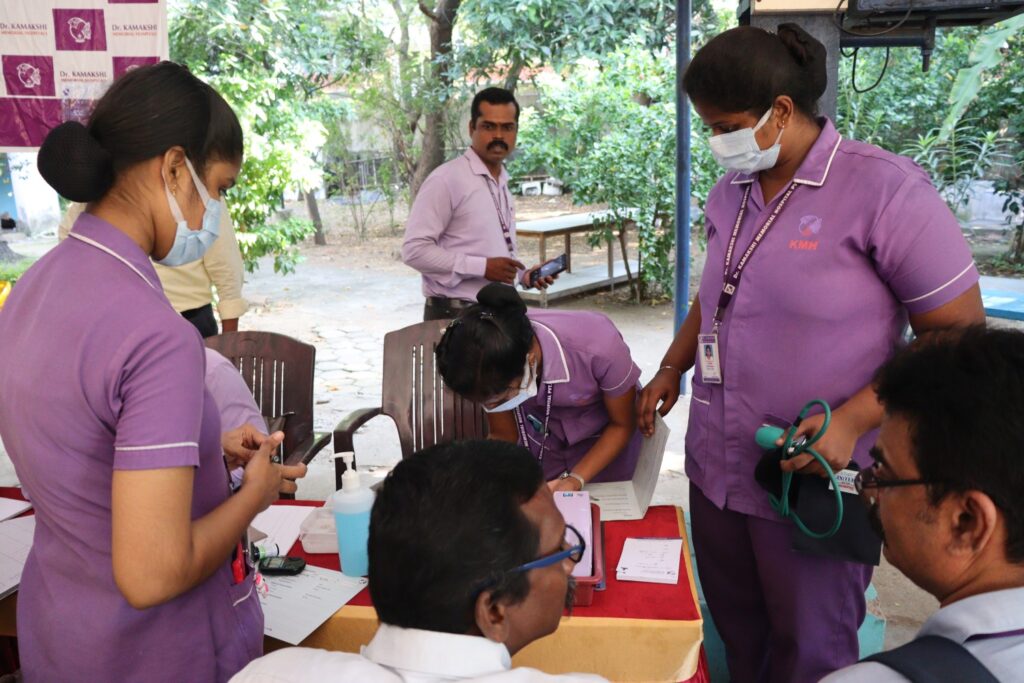 Dr.Chandrika appreciated the variety in the kolus and the participation of young and old. "The participants explained the concept of the kolus with a lot of enthusiasm. The depth in the concept, story and artistry is commendable," said Dr.Chandrika, while also appreciating the neighbourhood paper in taking special interest in the tradition of kolu.
R.Sundar, Secretary of Hamsadhwani said, "We have walked this journey together for the past 30 years." R.Sundar also congratulated Adyar Times for having conducted the kolu contest for more than 25 years, and even during the pandemic, "They have kept the neighbourhood active, relevant and vibrant."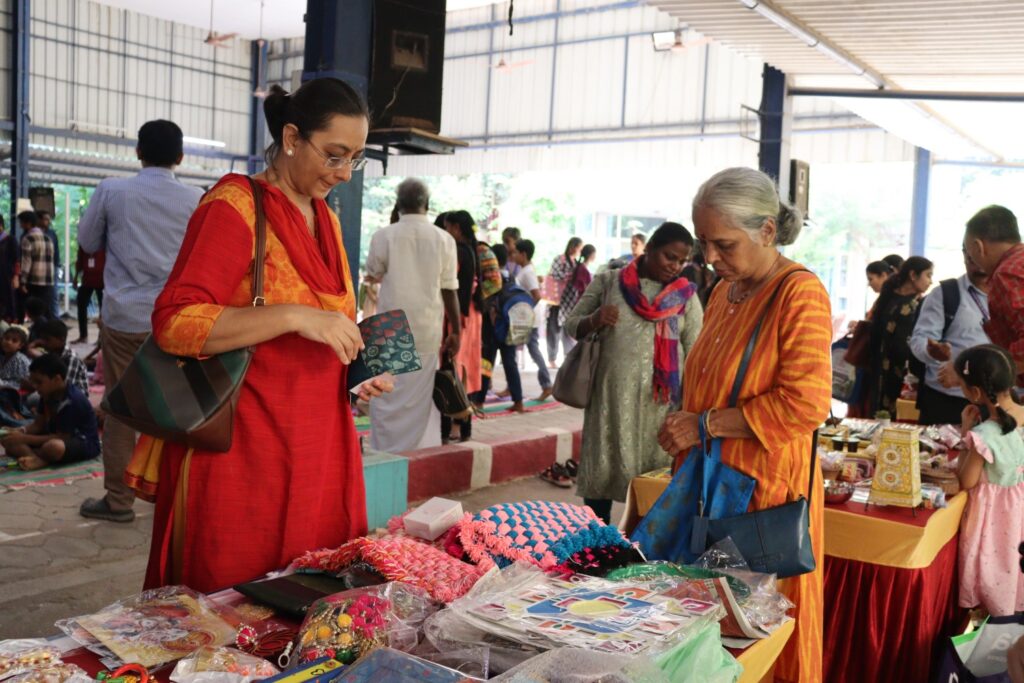 He recounted the friendship of the Founders of the two institutions and the germ of thought that led to the foundation of Hamsadhwani by R.Ramachandran (1990) and Adyar Times by S.P.Ambrose (1993). "This journey together has been very fruitful and enjoyable, and Hamsadhwani values and treasures what Adyar Times has been doing to Adyar. They are a model newspaper in the neighbourhood. Everything happening in the neighbourhood is covered by the paper," he added.
He also appreciated the newspaper's dedication towards environmental causes, a conviction that resonated with Hamsadhwani's founder, who was also part of Exnora, "The team must be given a special award for publishing thought provoking articles on garbage disposal and waste management," he added.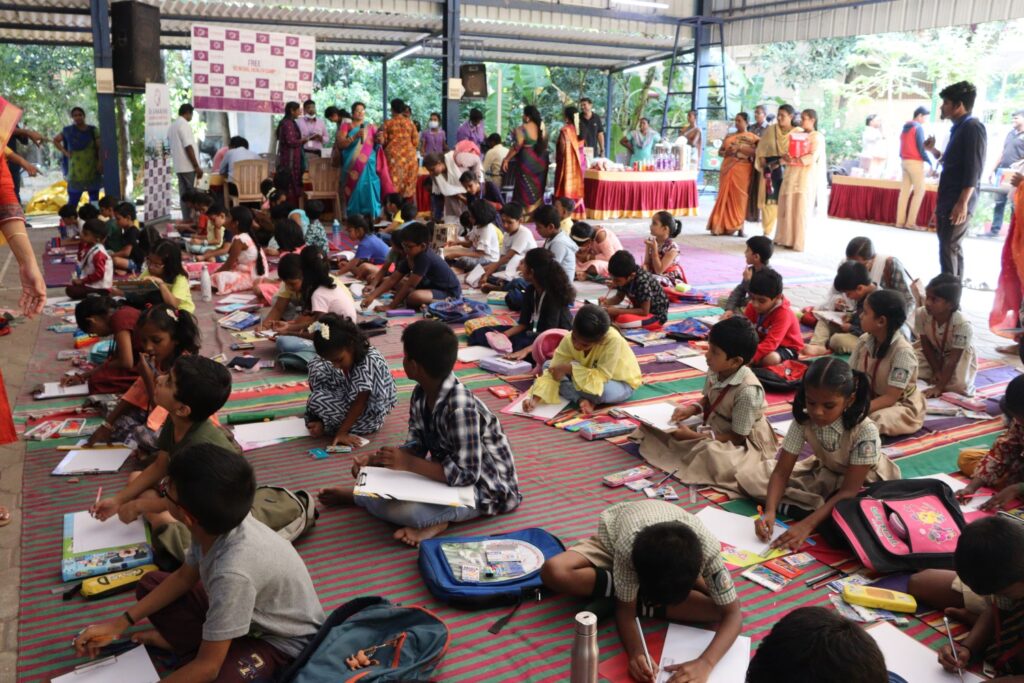 This year is special for Hamsadhwani, as it is the birth centenary year of its founder, R.Ramachandran and various programmes are being conducted. One such programme was conducted on Oct.27 at Music Academy, wherein a musical tribute was paid to Bharat Ratna M.S.Subbulakshmi. R.Sundar said that he looks forward to further collaboration with the newspaper for more neighbourhood activities, commemorating the centenary year.
For Adyar Times Kolu 20203, our Main Sponsor is Dr.Kamakshi Memorial Multispeciality Hospital (Sastri Nagar); Associate Partner: Cotton House (Thiruvanmiyur); Partners: Vummidi Bangaru Prakruthi (Gandhi Nagar), Prasanthi Old Age Welfare Home Trustee J.Gayathri (Melakottiyur), Hello Kids Aadya Preschool (Thiruvanmiyur), K.T.Kalyanasundaram (MKTK Sundaram Realty, Gandhi Nagar), Sri Indira Stainless Steel Stores (Sastri Nagar); Venue Sponsor: Hamsadhwani (Indira Nagar).
The winners of the competitions are…
Drawing competition: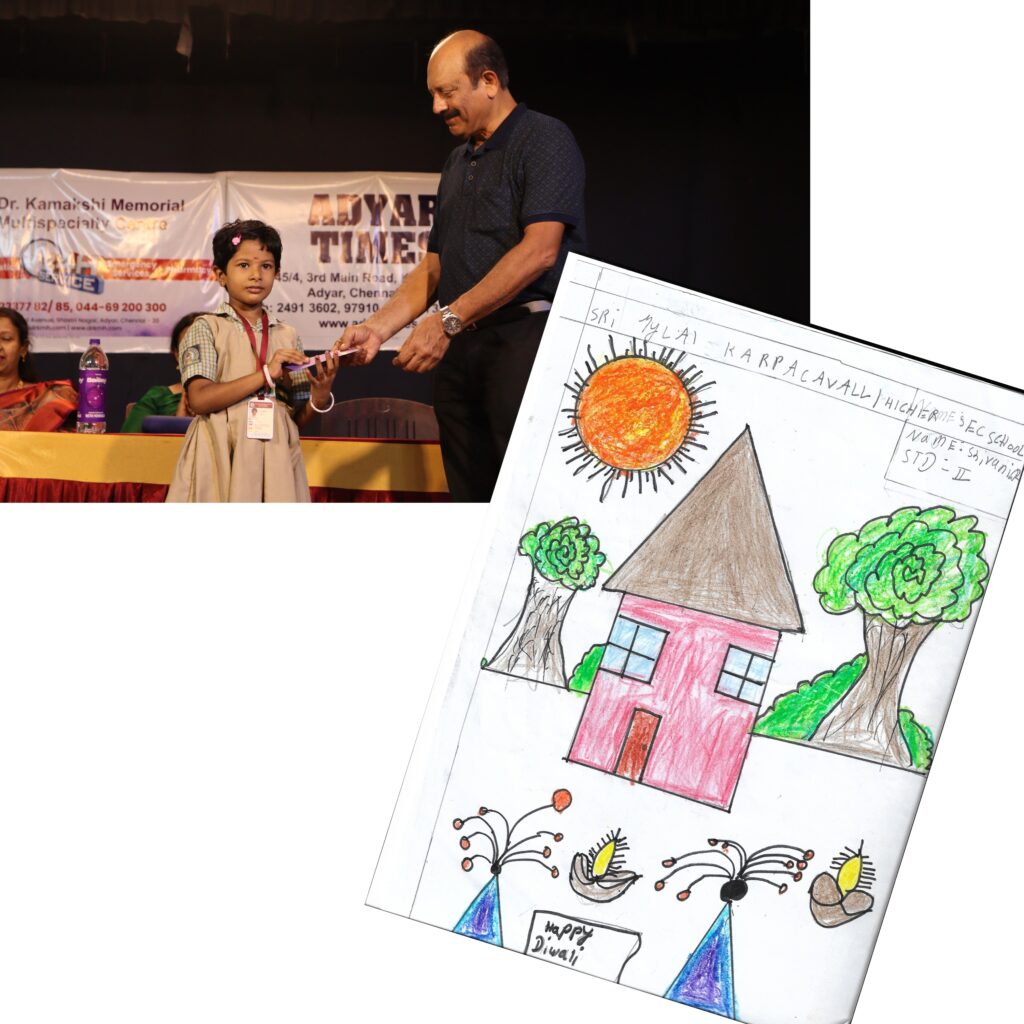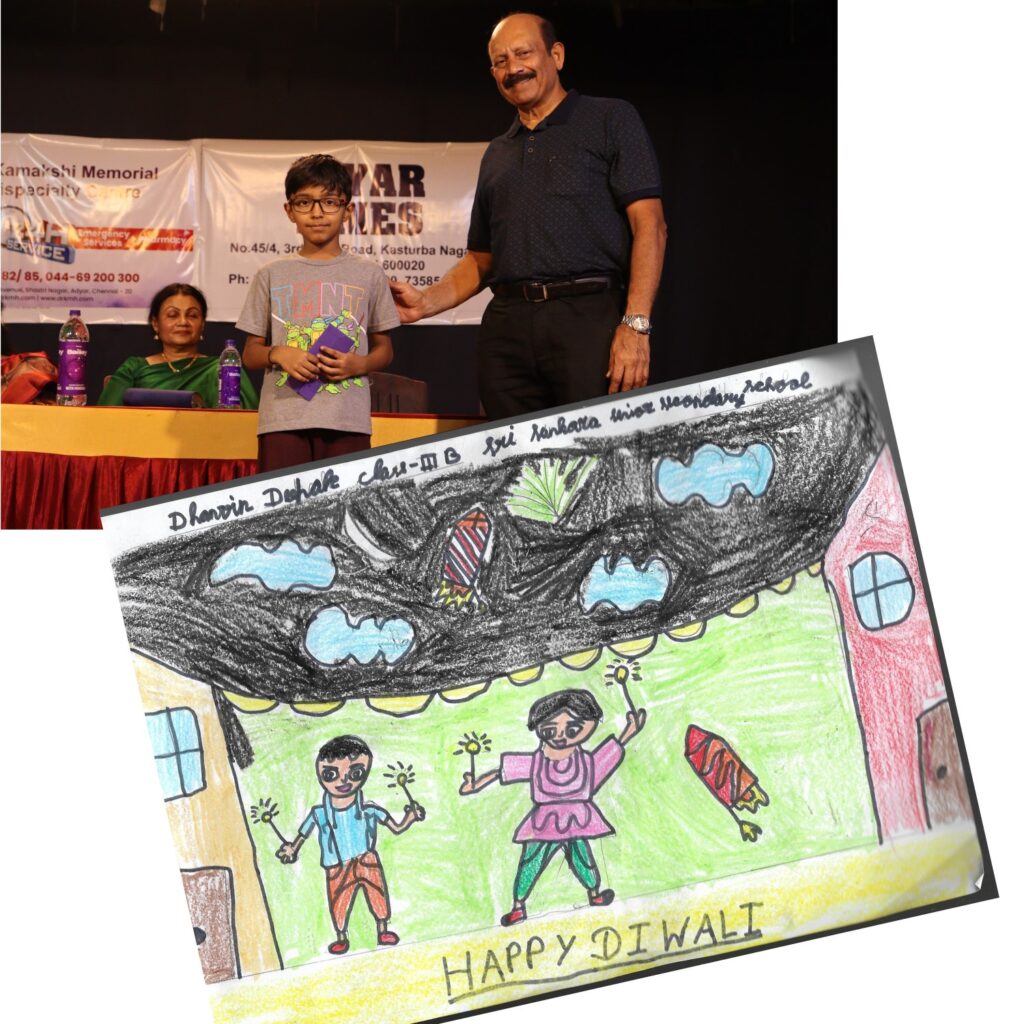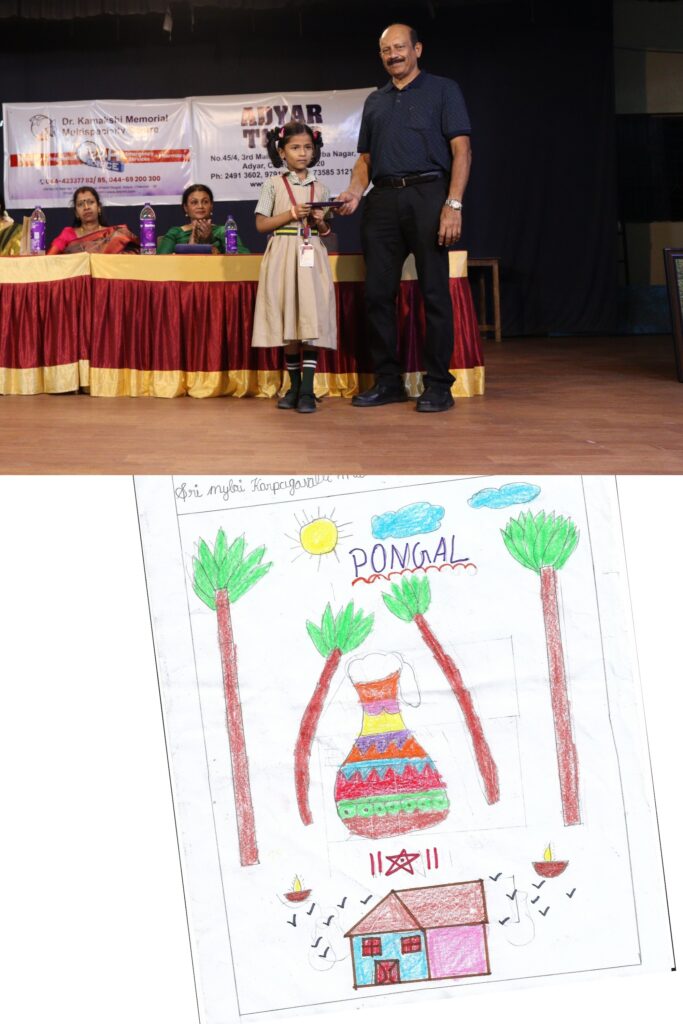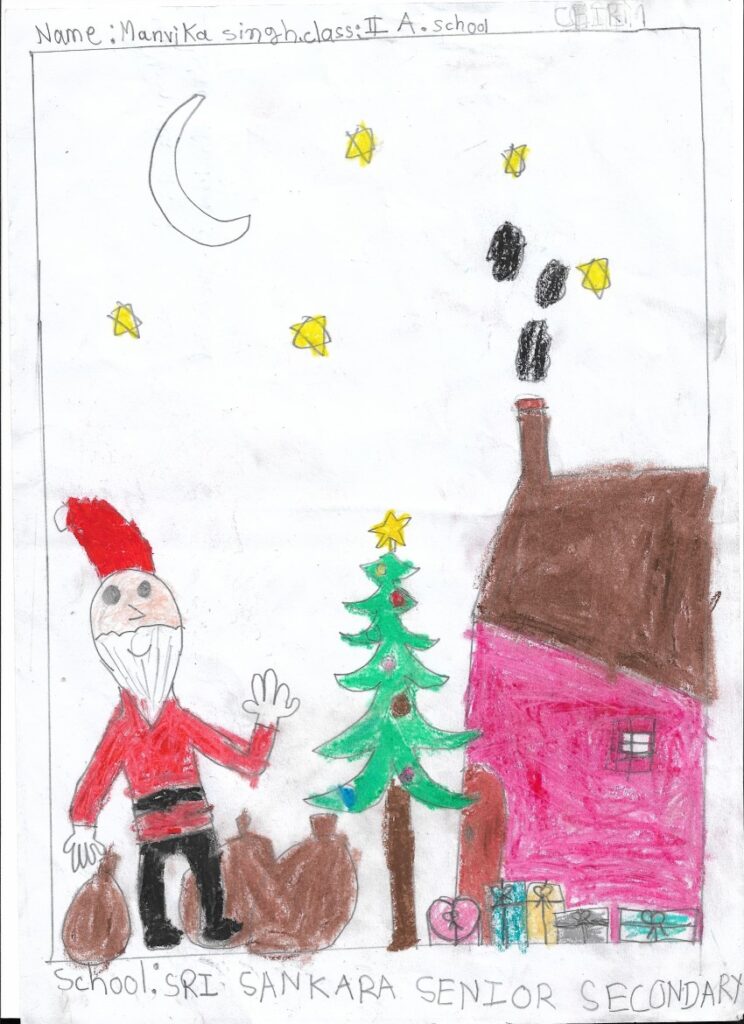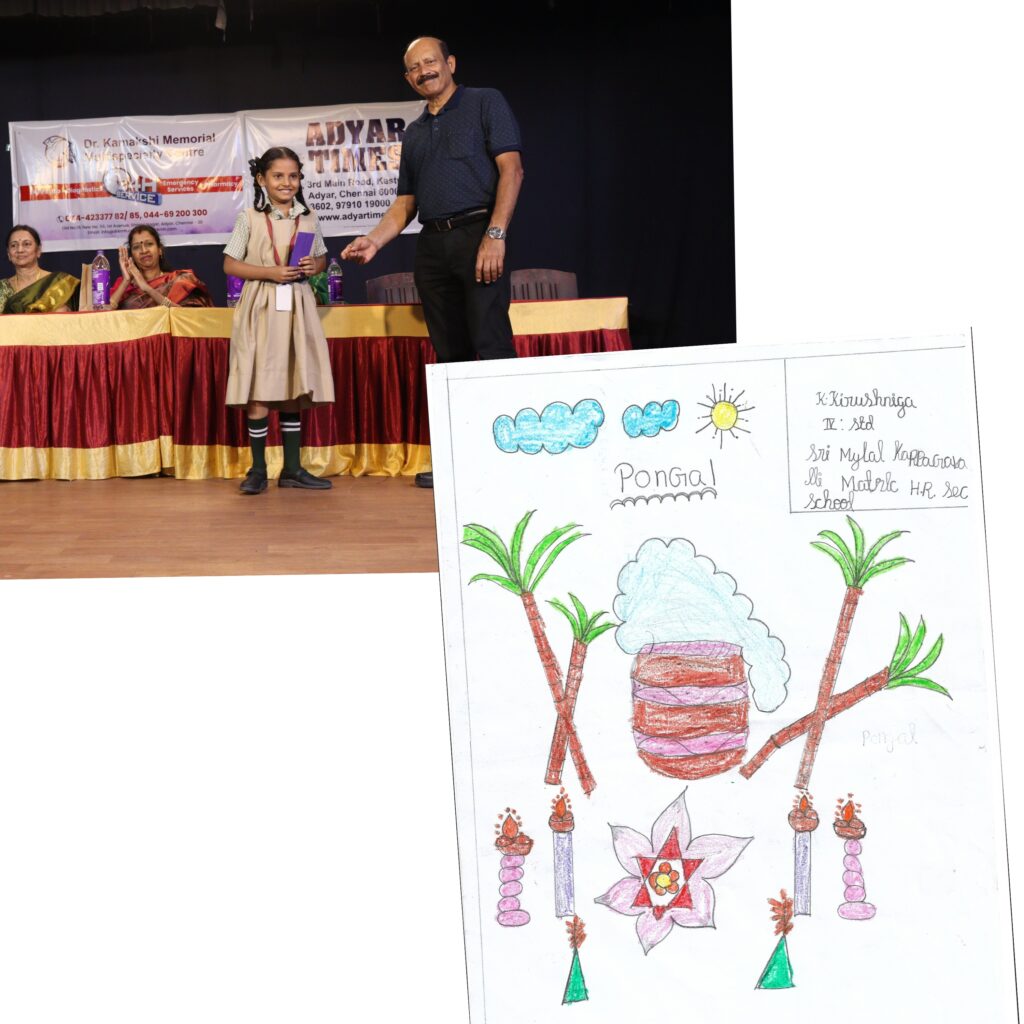 ---
Photography competition: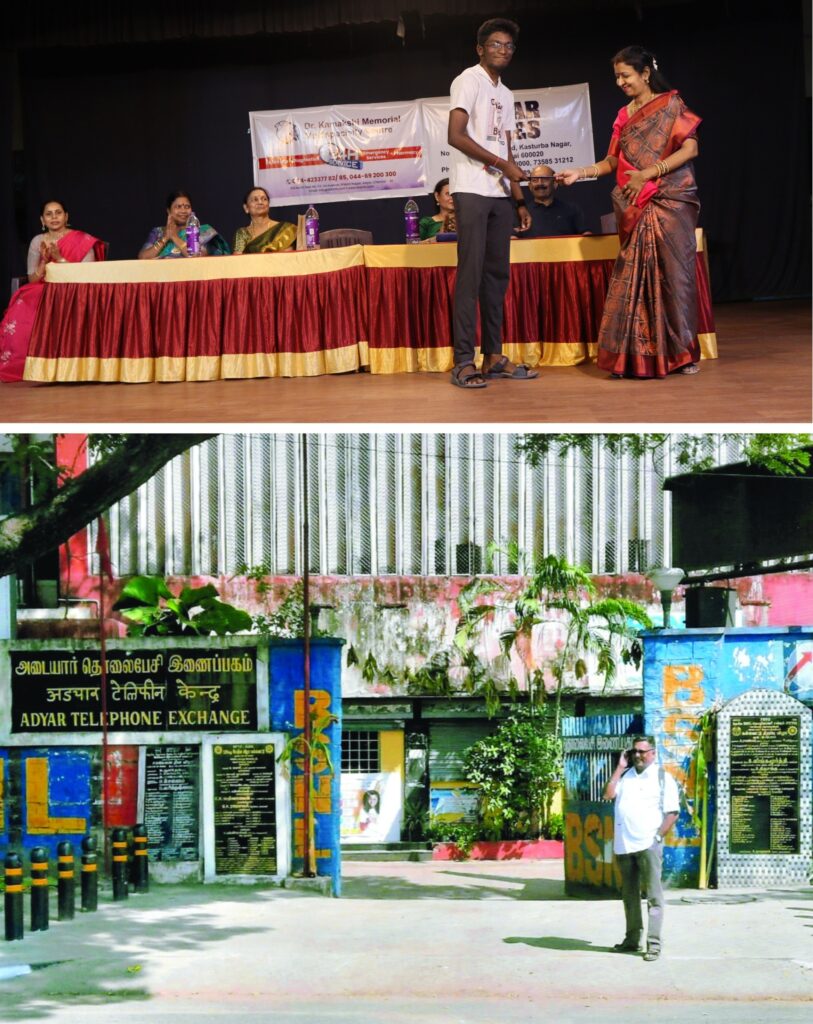 ---
Robotics competition: