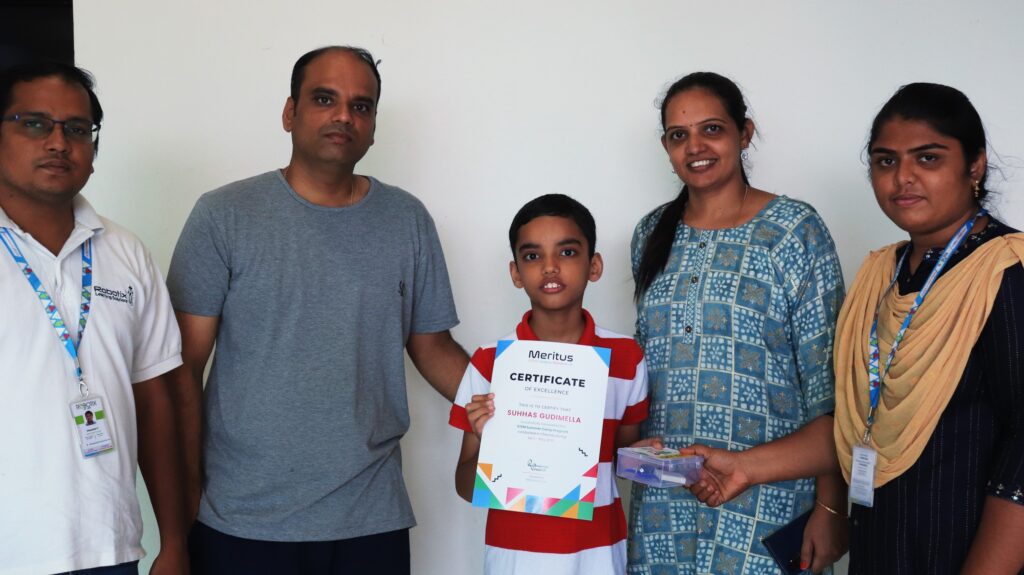 Meritus successfully concluded its Physical STEM Summer Camp '23 which was held at multiple institutions at Adyar and OMR.
Throughout the summer camp, children had the opportunity to participate in a range of activities and programs, including Mynd Works, which taught computational thinking skills through experiential learning. The Math Enrichment program and Brick Math Kit allowed children to learn fundamental Maths concepts brick by brick, while the STEM Maker Kit enabled them to construct physics models using levers, gears, pulleys, and other tools.
In addition, the Creative Coding program using Ta.Co Playbits gave children the chance to imagine, code, and play, while our Innovative Robotics program provided an introduction to screen-free robotics using the Phiro robot. Finally, the Create Your Own DIY program allowed children to explore their creativity and take home a kit and Certificate to all students in the STEM Summer Camp'23.
"Our mission was to provide a superior learning environment for gifted and talented children, and we are thrilled to have accomplished this goal. We are proud of the progress made by each child who attended our STEM Summer Camp '23, and we are grateful to their families for entrusting us with their education," said Ramana Prasad, Chairman, AI World School. For more details visit www.aiworldschool.com.