Students from nursery to high school celebrated Diwali at the Narayana e-Techno School, Neelankarai on Nov.10. A special assembly was conducted and the Principal explained about the precautions to be taken for bursting firecrackers.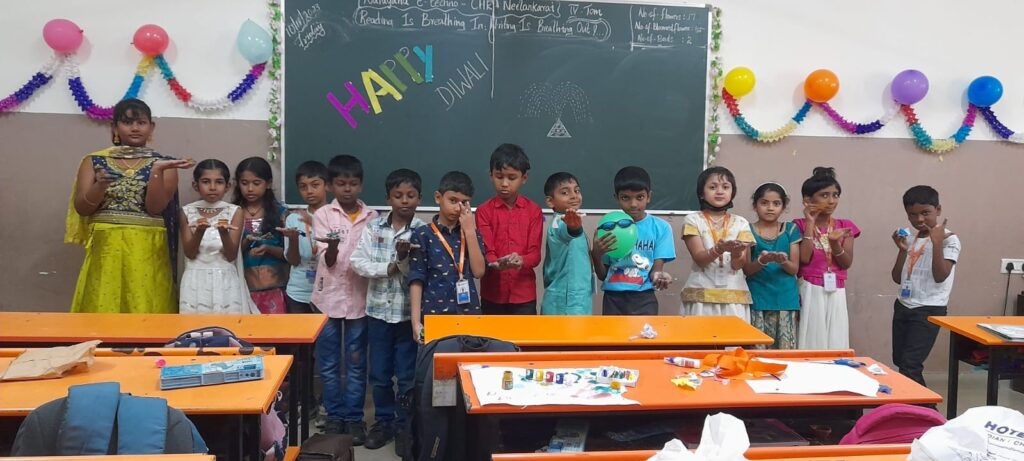 Painting and decoration of diyas was a fun activity enjoyed by every student. The story of Narakarasura and Lord Rama returning to Ayodhya were explained. Sweets were distributed, stories were shared and Diwali was celebrated with pomp and gaiety.
Significance of celebrating Diwali such as why do we light the Deepam, take holy oil bath and burst fire crackers, etc., was also shared.