Padma Vibhushan Prof.M.S.Swaminathan, 98, passed away on Sept.28. He was the 'Father of Green Revolution' and founded the MS Swaminathan Research Foundation (MSSRF) in 1988, at Taramani.
In the 1960's, Swaminathan's collaborative scientific efforts with other scientists, farmers, and backed by public policies, saved India and Pakistan from certain famine-like conditions. His leadership as the Director General of the International Rice Research Institute (IRRI) in the Philippines was instrumental in his being awarded the first World Food Prize in 1987, recognised as one of the highest honours in the field of agriculture.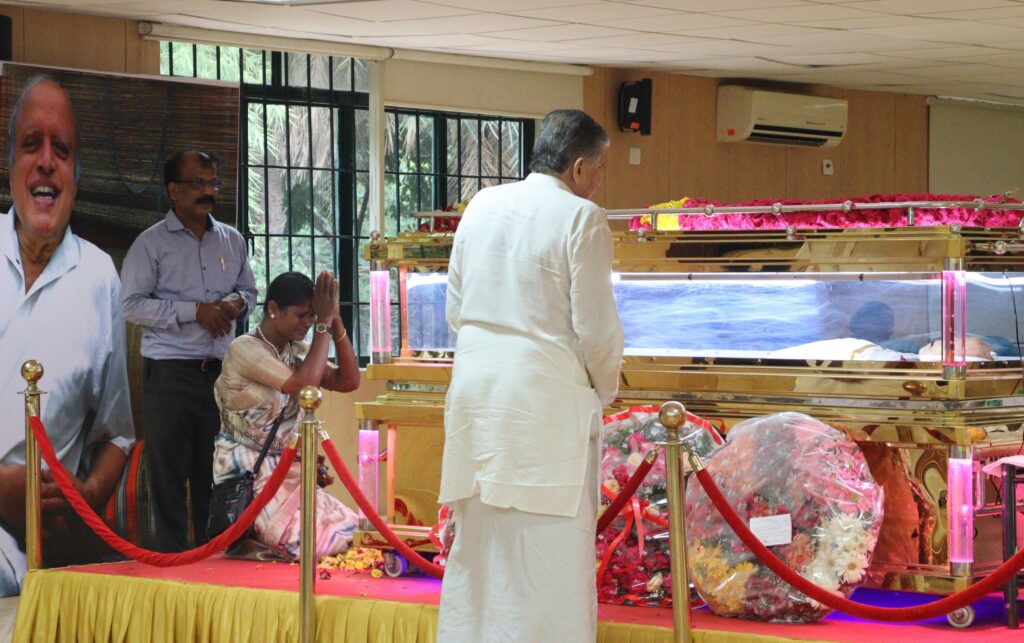 MSSRF was founded with these proceeds with the aim to accelerate use of modern science and technology for agricultural and rural development, to improve the lives and livelihoods of rural communities. MSSRF follows a pro-poor, pro-women and pro-nature approach and applies appropriate science and technology options to address practical problems of rural populations in agriculture, food and nutrition.
The United Nations Environment Programme has called Swaminathan 'The Father of Economic Ecology'. He received numerous awards and honours, including the Shanti Swarup Bhatnagar Award, the Ramon Magsaysay Award, and the Albert Einstein World Science Award, among many others.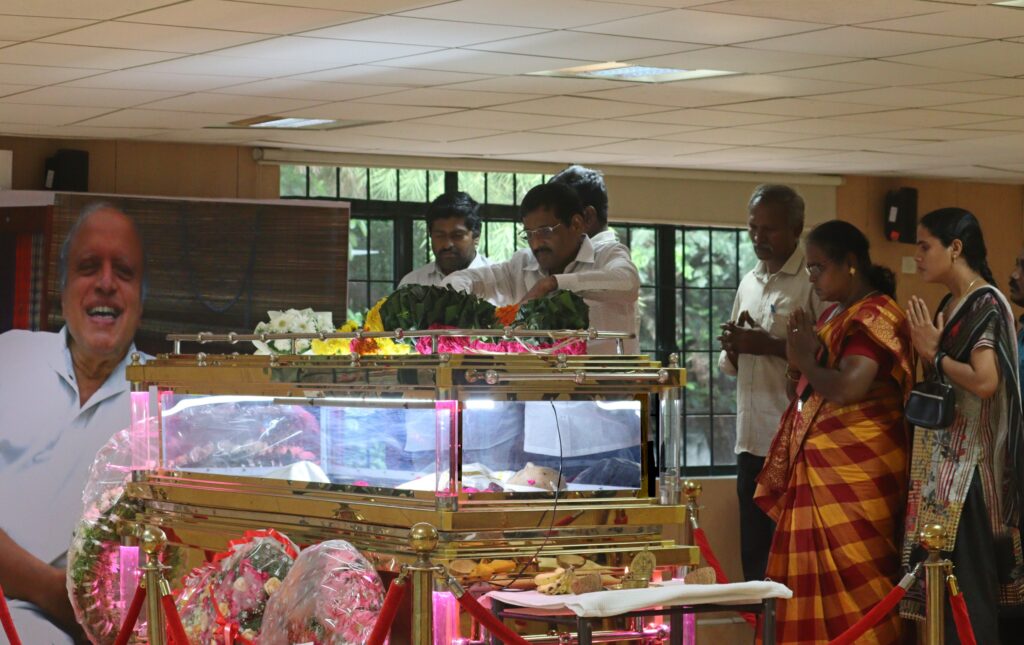 M.S.Swaminathan was married to Mina Swaminathan, an educationalist, who passed away in March 2022. They have three daughters Dr.Soumya Swaminathan (former Chief Scientist with WHO), Madhura Swaminathan (Professor at the Economic Analysis Unit, Indian Statistical Institute, Bangalore), and Nitya Swaminathan (Professor of Gender & Development, University of East Anglia).
Tributes flowed in from throughout the world at the news. Prime Minister Narendra Modi tweeted, "Deeply saddened by the demise of Dr. MS Swaminathan Ji. At a very critical period in our nation's history, his groundbreaking work in agriculture transformed the lives of millions and ensured food security for our nation. Beyond his revolutionary contributions to agriculture, Dr. Swaminathan was a powerhouse of innovation and a nurturing mentor to many. His unwavering commitment to research and mentorship has left an indelible mark on countless scientists and innovators. I will always cherish my conversations with Dr. Swaminathan. His passion to see India progress was exemplary. His life and work will inspire generations to come. Condolences to his family and admirers. Om Shanti."