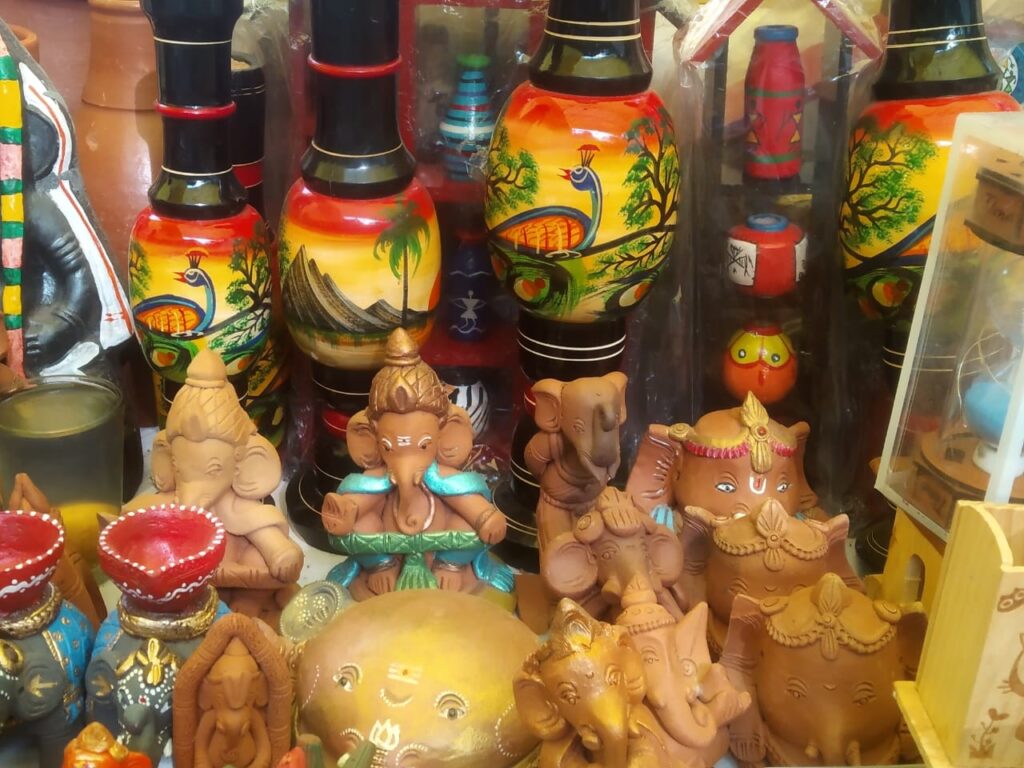 M.V.Handicrafts is organizing Dastkaar Handloom and Handicrafts exhibition and sale till May 14. The exhibition brings together rural artisans from the eastern part of India featuring vast collections of cotton and silk handlooms; Handicrafts Orissa tie and dye, dress material and Orissa sarees, West Bengal cotton sarees, and many more.
Amongst the variety of Rajasthan handicrafts and handlooms, Orissa Sarees, ghagra choli, bedsheets, Saharanpur furniture, wooden toy, banjara bags, blue paving from Uttar Pradesh, kurja paving, Sharanpur wood carvings, marble, artefacts, Rajasthan jewelry, gem and gold plating, Lucknow Seikan carving, Rajasthan and Uttar Pradesh bed rugs, Kalamkari sarees, and fabrics, earrings, and kurtas, Bengali pure cotton dresses and sarees, Mul Mul, Chanderi, West Bengal, Madurai Sungudi, Ladies kurti, children wear 3/4 pants and many more are available.
The exhibition is all about the use of traditional handloom skills
to create contemporary lifestyle products. Biswajit Saha from Dhaka presents the fabled Dhakai muslin Jamdaani saree. The jute-muslin saris make a classic statement with their delicate stripes. The pallus are embellished with huge jute and gold kairis. Also part of Saha's collection, is the less expensive Tangails. Gift products abound at the exhibition.
A discount of 10% is available on handicrafts and 20% is available on handlooms. The exhibition will be held from 10.30 am to 8.30 pm at CERC Exhibition Ground, Kalakshetra Road, Thiruvanmiyur. For details contact 98412 78707.