The students of the various government schools of Ward 179 celebrated Children's Day at the Gandhigram Chennai Middle School, Vannanthurai, on Nov.14, with encouragement from their school Headmistresses, teachers and Ward Councillor, J.Kayalvizhi.
The children, from kindergarten to high school, presented various programmes like folk dance, Villupattu, drama, mime, debate (pattimandram) and much more. It was a delight to watch the children perform on varied themes like saving trees and the environment, ill-effects of the mobile phone on children, respecting parents, and the importance of education.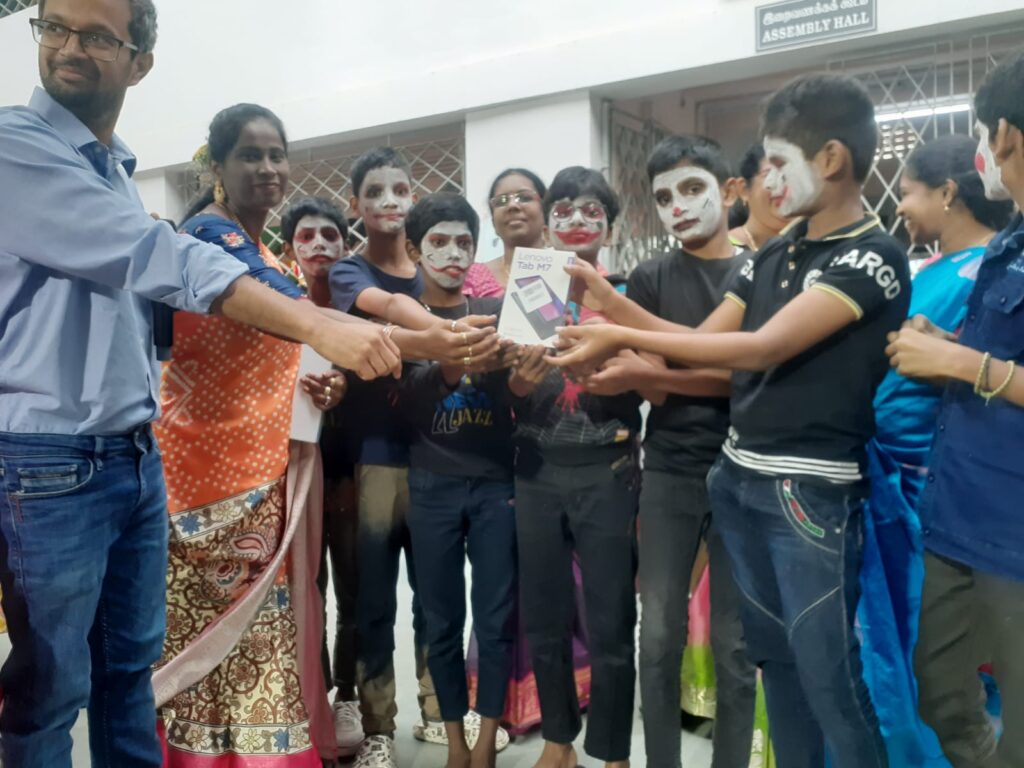 The programme was conducted with encouragement from the couple Balaji Surendran and Subha. The couple said, "We want to encourage the children to be bold and fearless. The very first fear is to get on stage and perform. They are free to perform on any topic of their choice and there are prizes for everyone." Balaji started the event with an engrossing story. Tiny tots speaking in English about 'Nehru mama' and the essence of Children's Day, was a feast to the ears. The presentation of topics through the various modes too was very impressive.
Also present at the occasion were T.D.Babu, Co-Founder of civic body Spark and Trustee – Nizhal, and Priya Rajasekhar from Kalakshetra Colony Welfare Association. More than 700 students participated in the event. All the participants were given a prize, and the team performing the best were given Tabs. Councillor Kayalvizhi encouraged the children to perform well and iterated that children must use electronics wisely to assimilate knowledge.